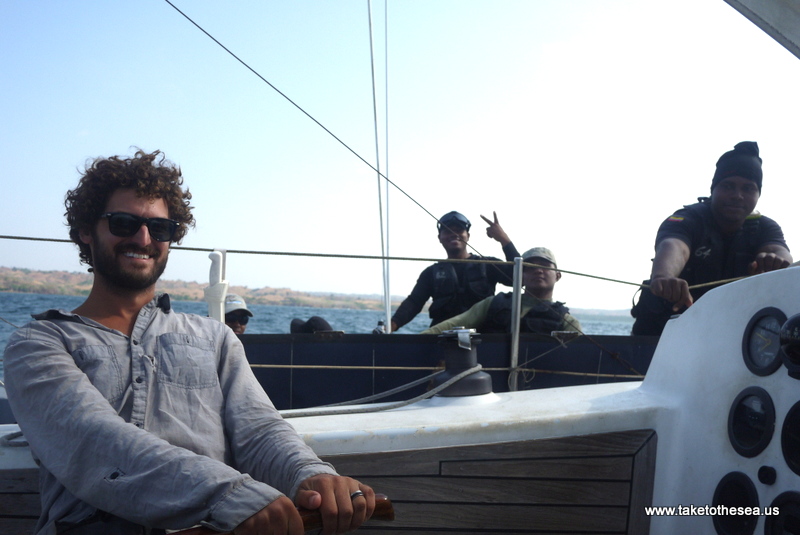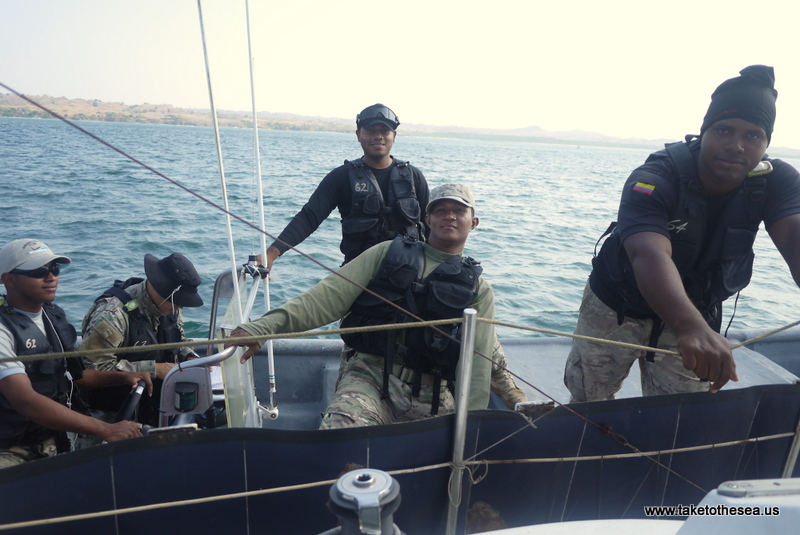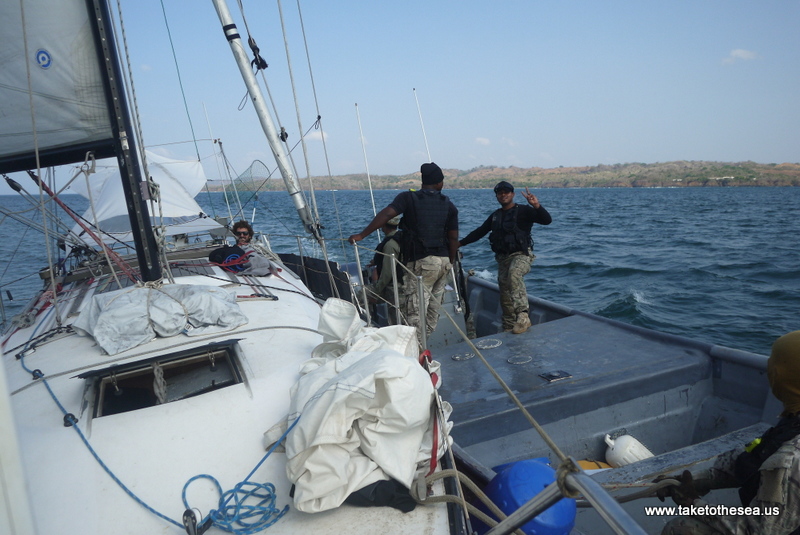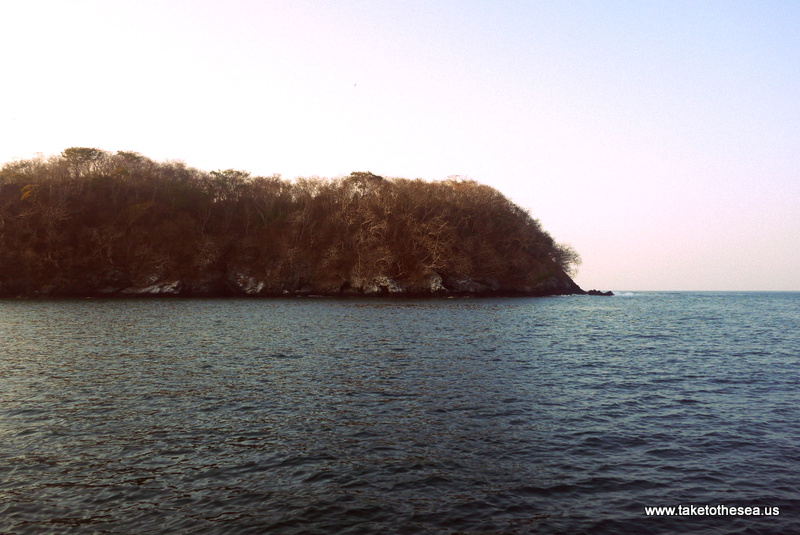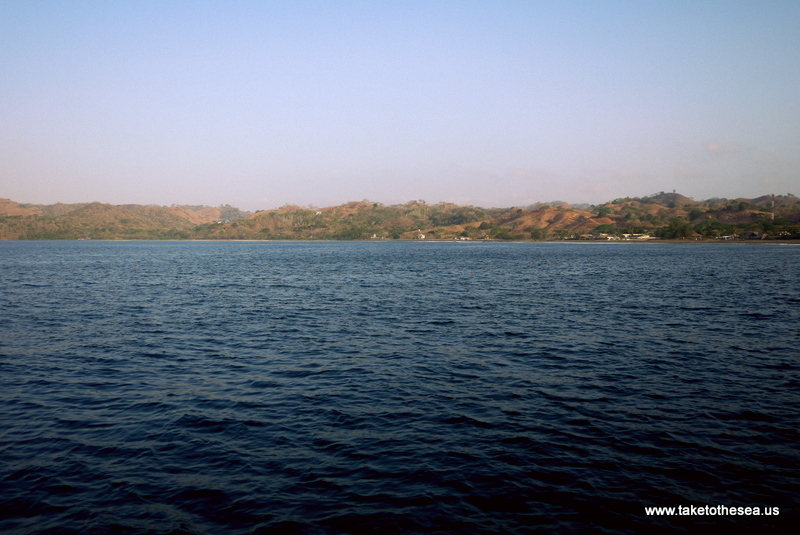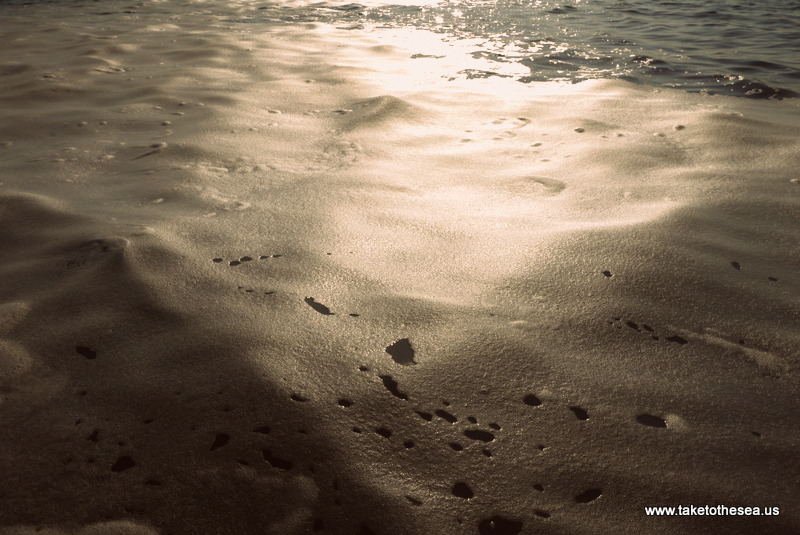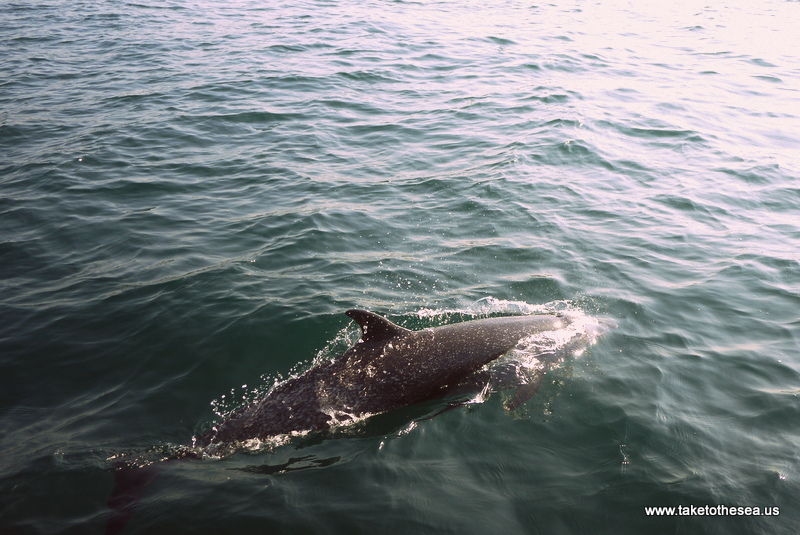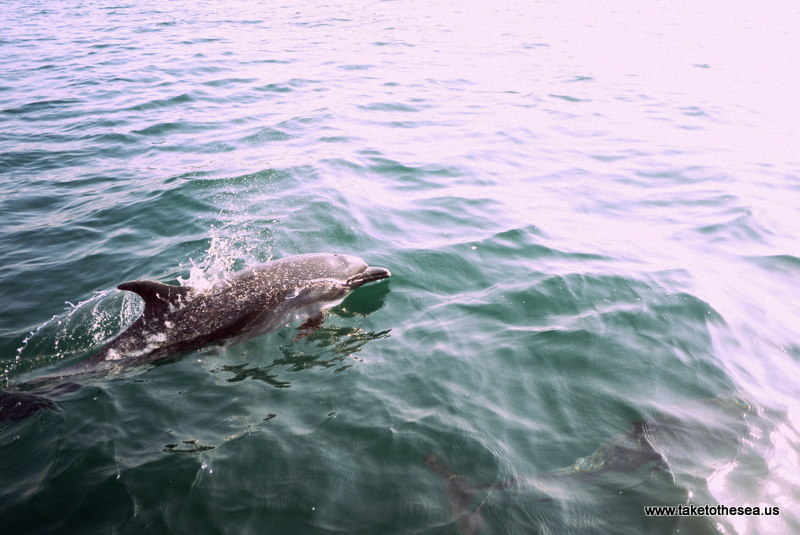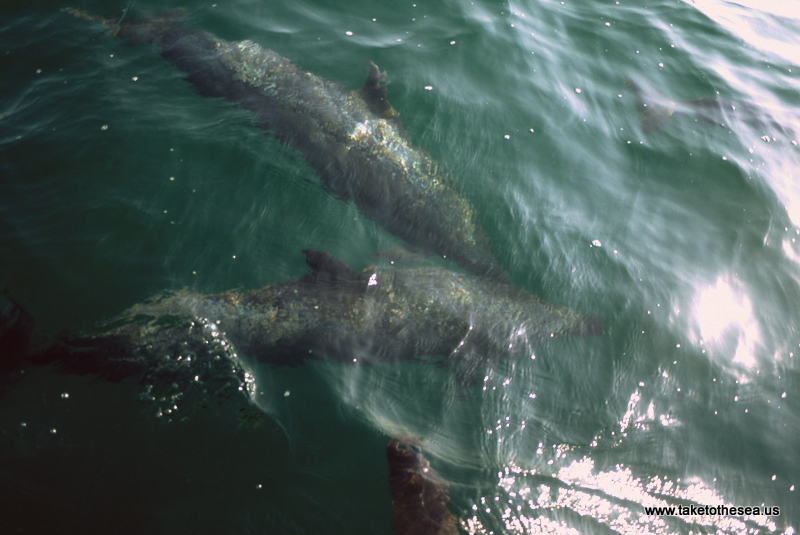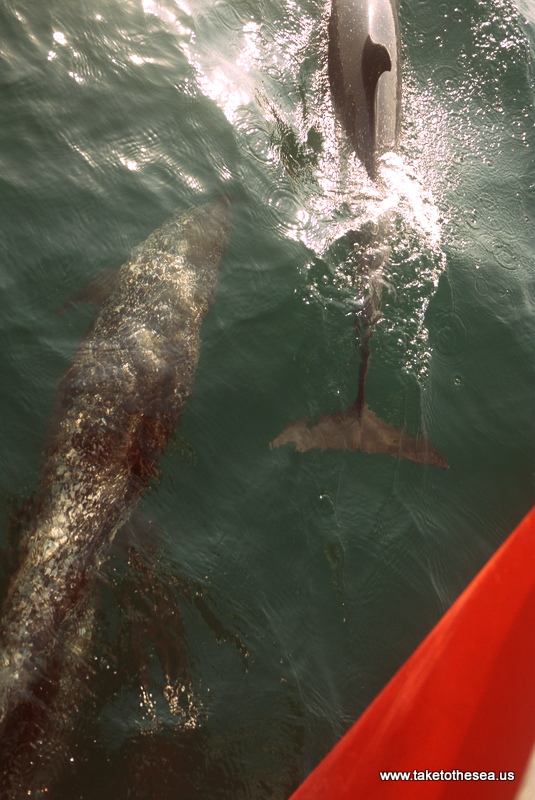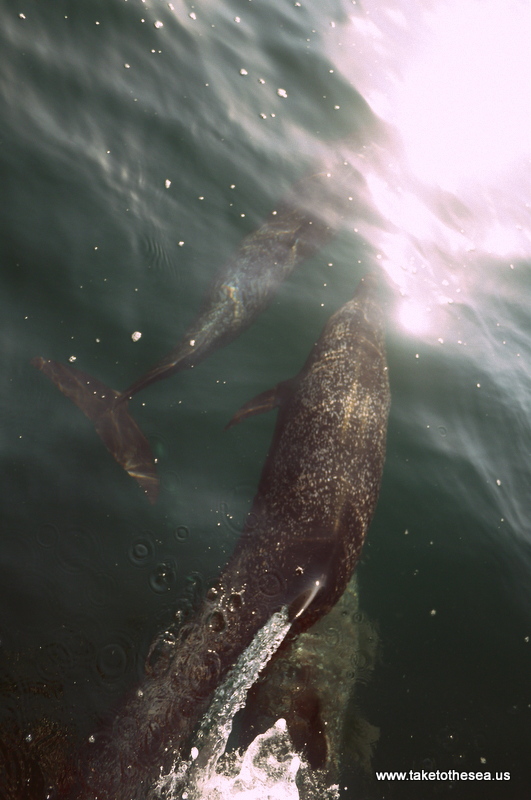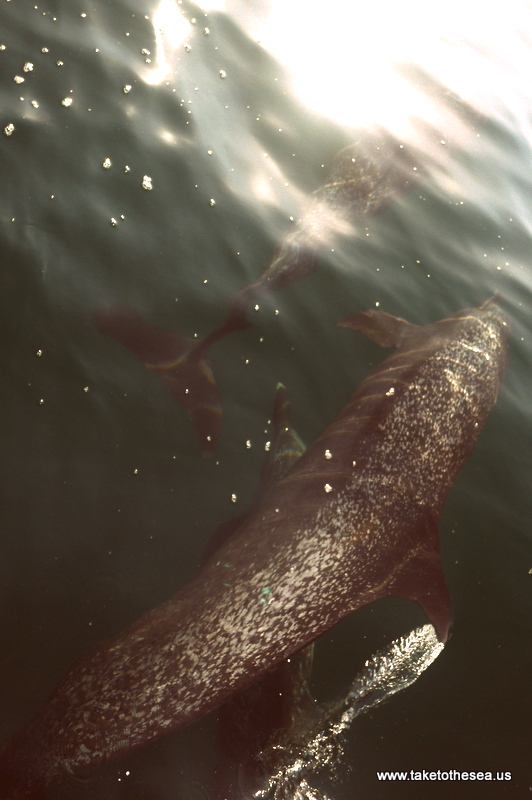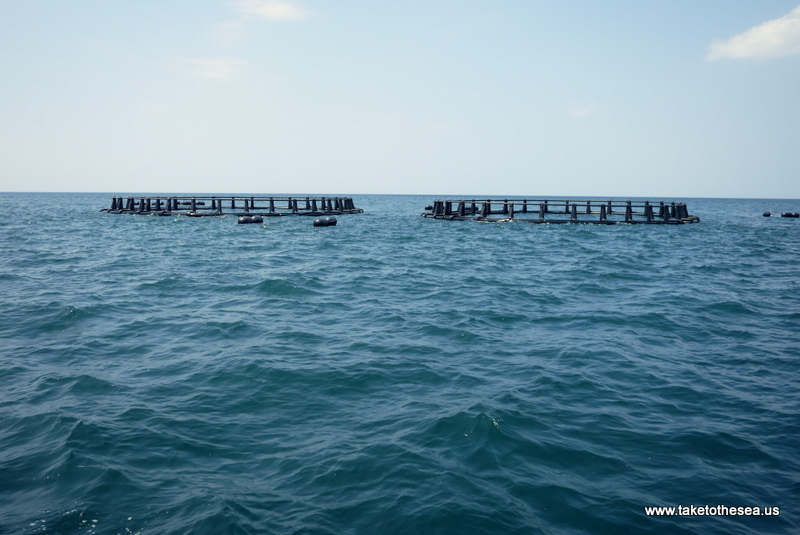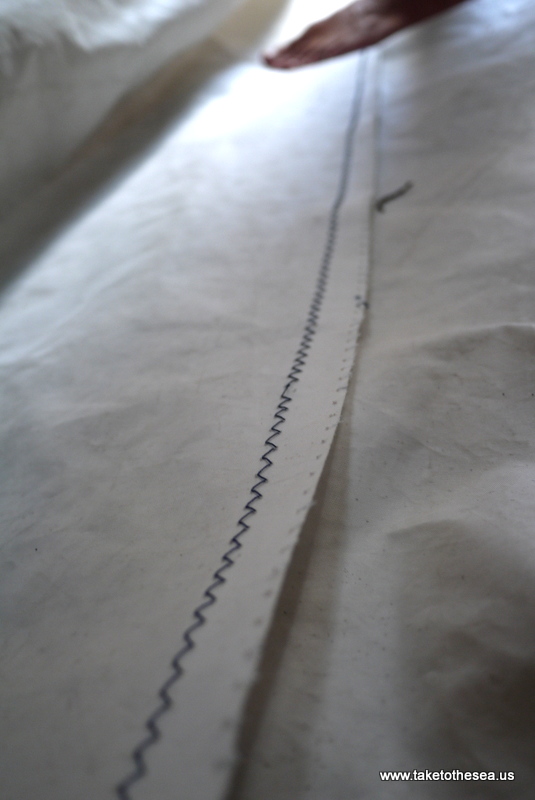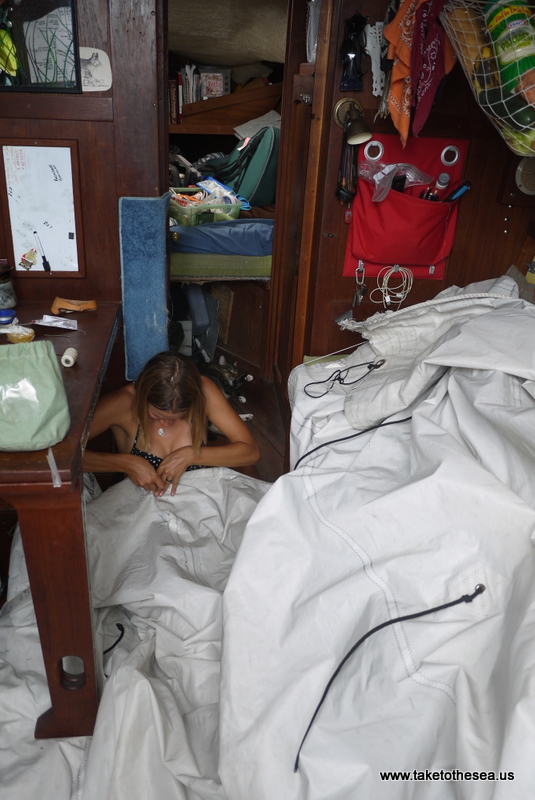 Log book
Port of departure: Ensenada Benao, Panama
Departure date and time: Saturday, April 5 at 7:30am (0730)
Port of arrival: Ensenada Benao, Panama
Arrival date and time: Saturday, April 5 at 11:30am (1130)
Total travel time: 4 hours
Miles traveled: 12 nm
Average speed: 3 knots
Engine hours: 1242.9 begin – 1245.0 end – 2.1 hours
Fuel consumption: 32.1 begin – 31.1 end – 1 gallons used
Fuel economy: 12 mpg
Maintenance notes: Torn main sail :-(.
Navigation notes: There is a fish pen on the SE side of the entrance to Ensenada Benao that is likely lit at night.
Tides and currents: Left at high tide with outgoing tide – seemed like there was an adverse current both coming and going. Couldn't make sense of it.
Weather: The forecast predicted 5-15 knots from the N around Punta Mala.
Did the title of the post throw you? They departed and arrived at the same port? Well, that's odd. Read on, dear reader.
The day started out promising enough. We'd tidied up Serenity after the previous day's sloppy passage, the wind was perfect for sailing, the seas looked relatively calm, we were both feeling ready for Mala.
SV BlueJacket had set out earlier in the morning and we weren't far behind. We motored out of the anchorage and raised sails in 10-12 knots of wind from the N with gusts up to about 15 knots. The wind was right on the cusp – 15 knots is the speed where we start thinking about reducing sail area, preferring the working jib over the Genoa. In this instance we opted for speed over comfort, resolving to hand steer around the point and reduce sail area if the wind increased further. When the wind gusted we were getting up to 5 knots of speed. I love hitting 5 knots since it happens so rarely these days.
Shortly after raising sails we were visited by a pod of dolphins that kept pace with our bow, jumping and diving, their speckled backs dipping beneath the clear water, distorting their bodies. They called to each other playfully, spinning underwater, gazing up at me as I snapped photos.
Soon after the dolphins departed, a military boat was speeding towards us. A metal grey panga with 6 men aboard pulled alongside while we were sailing along at 4.5 knots. They put out two big fenders and kept pace with us under motor. We exchanged greetings and asked what paperwork they needed to see. I put our registration, title, the Panamanian cruising permit, our national zarpe and passports into a pouch and passed it to the captain.
They were all friendly, two were particularly funny.
"De donde son? / Where are you from?" The most gregarious crew member, a handsome young guy with dark skin and a gleaming smile, made conversation with us while the captain looked over our papers.
"De Oregon en Los Estados Unidos. / From Oregon, in the USA." Jeff responded as he tugged on the tiller.
"Viajan por velero de Oregon? / Did you travel by boat from Oregon?" The tone of the question suggested that he thought this was an unlikely scenario.
"Si. / Yes." We responded in unison.
The gregarious crew member, his brow furled, lips curled up in a smile, questioned:
"This boat? En serio? / Esto barco? Are you serious?"
They all laughed, amazed by the distance we'd traveled in our little boat. He was just as incredulous when we'd told him that we'd been out cruising since August 2012.
They then proceeded to ask if we had children. Now if I had a dollar for every time I was asked that question down here, we could keep cruising until the end of time. Whenever I'm asked this question, I inform people that while we don't have a child, we do have a cat. This usually leads to uncomfortable laughter.
I don't know if they were Coast Guard or Navy, or some other branch of government, but these guys were stationed out of Mensabe, a port right around the corner.
I asked if I could snap a photo, commenting on the humor of having a motor boat tied up to a sailboat under sail. They were agreeable, a few of them posing as I scurried around deck trying to get a photo from a good angle.
As they were shoving off, finding no problems with our paperwork, the friendly crew member called out.
"Vamos a ver su gato / Let's see your cat!"
"Go grab Tack." Jeff playfully urged me on.
I ran below to grab Tack and brought him up on board. They all laughed as I cradled the gentle giant in my arms.
"Es gordo! Es para comer? / He's fat! Is he for eating?" The man yelled, pantomiming shoveling huge quantities of food into his mouth.
I curled Tack up into my arms as if to protect him and squealed "No!"
We all laughed and waved as they pulled away – "Buenos dias! Hasta luego!"
During their visit the wind had been steadily building. We now had sustained 15 with gusts to 17. We were preparing to lower the Genoa and raise the working jib when Jeff's beloved hat blew off his head into the water. It's go time.
With the wind still building we turned the boat around and, net in hand, I got a mere foot away from retrieving the hat. Then we were hit by a big gust and decided that the Genoa needed to come down – we would continue the hunt under motor. Jeff started the engine and I pulled down the flogging Genny.
Back in the cockpit Jeff was turning the boat around to retrace our steps and hopefully locate the hat, which we had since lost sight of, and I was on the main sheet pulling in the slack as we prepared to jibe. I wasn't able to pull in the slack quick enough before BOOM, THWACK, THRAP. The boom slammed to the other side and the force of the wind opened a seam on the sail like it was an oversized man bending too quickly in undersized pants. The two halves of the sail flapped helplessly, passing wind. In hindsight we should have kept the wind on our nose while turning rather than having it at our back…lessons learned. Argh.
Earlier in the morning we'd informed the Pan Pacific Net that we were underway to the Perlas, close to rounding Punta Mala. After the jibe fiasco we called back in to tell them the plans had changed, we were headed back to Benao to repair a blown out main. Our friends Sue and Geoff on SV BlueJacket, who were now about 20 miles ahead of us, generously offered us use of their SailRite machine (sewing through sails is tough work…the SailRite is the machine for the job). We entertained just motoring past the point to the Perlas but we don't like being without a major system and given the issues we've recently had with the motor, we'd rather not put all our eggs in that basket. Back to Benao.
Whatever cool I had managed to maintain in the previous passages (which was very little) I now lost, totally and completely lost. I wanted to punch something and I wanted to cry and I wanted to jump off of the boat and be rescued by a luxury cruise liner. I took out my aggression on a colony of barnacles that had established residence on our outboard motor, digging and scrapping at their armor with a sort of vindictive fury. It was a good thing their lives had already been claimed by the sun because I was not in a mood to show any modicum of mercy.
The wind and the waves were all fine, it was actually a good day to get around the point. But we hadn't accounted for the bad juju that emanates from Punta Mala and increases with intensity the closer you get. We need to conjure a good juju forcefield around Serenity to counteract Mala.
Things to look forward to: a 10 foot sail repair…all hand sewn…in a rolly anchorage. Things are kind of rough right now.