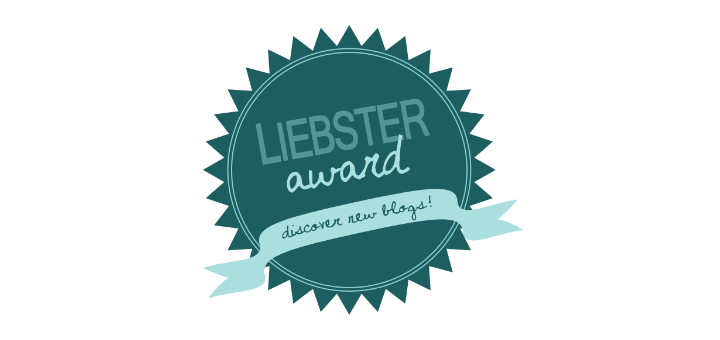 I've been slacking on the blog front. Fortunately Jeff has been able to regale you all with stories from his solo sail. I will never ever forget receiving the text, amid a low-key family breakfast following my cousin's wedding, which read: "Caught between a water spout and a drug drop. This place is a little too wild west for me. Why did I ever leave Gamez?" A solo sail wouldn't be complete without a healthy dose of adventure. Then one of the next text messages carried news that he had succeeded in replacing our cutlass bearing, underwater. WHAT?!? Awesome. I might have run a victory lap around my godmother's house in celebration. And then he has the energy to come back to civilization and share all the fun details. Doesn't get any better.
What was I doing all this while? Not anything boat or blog related. I was hanging out with friends and family, sipping on craft brews, eating Thai food and catching up on myriad other projects I've started. It was lovely.
When I got back to the boat from my visit to the US we had a friendly message from Jody and Peter at Where the Coconuts Grow announcing our nomination for the LIEBSTER AWARDS! What are the Liebster Awards? I didn't know either. Some equate it to a chain letter (are we bringing those back in style?) while others equate it to the participant ribbon of the blogosphere. Congratulations! You have a blog! And someone actually reads it! Huzzah!
I was delighted that the folks over at Where the Coconuts Grow even know that our blog exists. It can get lonely in the blogosphere sometimes. I start to create detailed character portraits of fictional readers in my head. But that's neither here nor there. The Liebster Award is a way to introduce you, dear reader, to other blogs we happen to read and like.
So in the interest of not being a total party pooper and leaving the chain unbroken, we proudly accept this nomination. Here are our answers to the questions that were posed. Our nomination and questions are down below.
1. Why did you start a blog?
Jeff is actually the one who started this blog…so I'll let him answer that one. I started contributing to the blog because…I don't know…it sounded like fun. And it has been fun. It's been super time consuming and laborious at times, but it's nice to just sit down and pick a topic and write. I never know what magic or drivel will exit my fingertips. Come to think of it, I actually wrote a blog about this very topic…so I'm just going to cut to the chase and share the link with you – Why blog?
2. Why do you still blog?
Some days my focus and intent is so clear and other days I really have absolutely no idea why I still blog. I think I still blog because I like writing and I don't know if I would write as much if we didn't have the blog as an outlet. I like sharing stories and insights from our travel. The good, the bad and the funny. We hope that someone out there finds it helpful or entertaining or both. The blog has taught me a ton about web development, design, coding, etc, which are all pretty useful skills nowadays and it turns out I really enjoy that aspect. But if I'm really super honest with myself, it's because I'm stubborn. Oh, and because my mom insists that people actually read it (i.e. she reads it).
3. Who do you know that SHOULD have a blog, but doesn't?
People who want to blog should totally blog. People who don't want to blog shouldn't be pressured to. I admire those people who are not documenting their life and travels. They're just living. Just doing what they do. And I'll never hear about it, or read about it, or see pictures to confirm that it actually happened, but that's a beautiful thing. I will say that I'm so happy to be able to share some of our adventures with friends and family and whoever happens along and I've enjoyed meeting people via the blogging community and I will look forward to revisiting these memories, but there are some days where blogging just doesn't seem to quite fit in the grand scheme of our lives. Though, I don't really know what does fit in that grand scheme. I'm just here to try on all the hats. That was the long version. The short version is: whoever wants to! but seriously no pressure.
4. What is the first blog you can remember reading and how did you find it.
The very first blog? Oh gosh, I don't know. It was probably a blog totally unrelated to sailing and sailboats. I think maybe it was a foodie blog because I was looking for a good hummus recipe. Honestly, most of my internet knowledge and awareness comes from Jeff. Jeff introduced me to MySpace (when it was still cool) and YouTube (before it was cool). I don't think I realized that blogs were even a thing until he decided we ought to start one. And now, here I am, chilling with the rest of you lovely people in the blogosphere. The first sailing blog I read was Windtraveler. I think Windtraveler was a lot of people's "first." It's the gateway blog. Jeff would update me on their adventures and eventually I started following along on my own.
5. What are three things you are grateful for today?
I'm grateful for so so many things. I'm grateful to have a boat that floats, a resourceful, talented, handsome husband who never gives up, and a soft, fuzzy belly to scratch when I wake up in the morning. That belly belongs to Tack, of course.
6. Do you actually read other blog posts, or just look for the pretty pictures?
Depends on the topic and the blogger. I definitely scan the pictures (if there are any) then dig into the content (if there is any). Over at Lahowind I overdose on amazing pictures. At Uncensored Restraint I savor every single word because Nia has a way with words. If it's a blog post that seems particularly relevant to something I'm tackling at the moment I'll most definitely read it all. I'm guilty of selective reading…I like trying to find the juicy bits. I'm also a huge fan of bullet points (a carryover from my time as a consultant).
7. What advice would you give to your past self, 10 years ago?
I wouldn't change a thing about the path I took, the challenges I faced, the people who helped or hindered me, the successes I celebrated and the failures I endured. I feel pretty good about life right now and if you tug on one string there's no saying what might get screwy in the process. I guess I'd just give 20 year old Harmony a high five and tell her to keep on keeping on. Or I'd give her a bottle of wine and tell her to relax and take the weekend off. Oooh…but she's underage. I won't tell if you don't.
8. What or who inspires you to follow your dreams?
This is such a huge question. I'm gonna take the easy way out and say my mom. She's a wellspring of wisdom and inspiration. Also, anyone who has chased or lived or is currently living their dream inspires me to follow mine.
9. On your boat, who is really, and I mean really, the captain? (Figuratively or metaphorically, if you don't have a boat)
Jeff eloquently tackled this one for our Newly Salted interview. The short answer is "whoever has the stick." It works out most of the time. It's like a talking stick…but with more stress.
10. Where would you live if you had an unlimited amount of money?
When we first started out I didn't quite see the appeal of seasonal cruising. I expected that it would feel like you were being pulled in two totally different directions, unable to sink into a place, unable to really make any appreciable impact anywhere. But I've come around and I think it actually sounds like a pretty sweet deal. Not now, but sometime in the future. We love the Pacific Northwest and honestly don't want to live anywhere else. The landscape, the food, the booze, the music, the people, the culture. It's a fun place to live and we can't wait to be home. That being said, it does get cold and dark and cloudy there for several months a year…that's where the seasonal cruising thing might come into play. Rather than hibernate (which is what we tend to do) we could maybe go someplace else? If we had an unlimited amount of money, we would probably own some land in the PNW and have a boat someplace down south ready for seasonal adventures.
Onto OUR NOMINEES!!! We nominate the following blogsters, who you should check out because they are all awesome. They also happen to be younger cruisers that we've met during our travels or online. Good stuff right here.
Questions!
1.      What has been/was your most memorable experience with nature while on your boat?
2.      What does your mother think of all this?
3.      Are there any games you can recommend for a long passage?
4.      What is your favorite snack food and why?
5.      What do you say to the people who say nay?
6.      What was your first pet? How would that pet do with your current living situation?
7.      What is your most harebrained "make money while cruising" scheme?
8.      What do you think of people who call themselves "pirates"?*
9.      What do you think of Jimmy Buffet?*
10.  What would the signature cocktail for your boat be called? What would this drink consist of?
*I realize that these two questions might be a bit too political. If that's the case, feel free to do some general hand waving about fringe and mainstream sailing culture.