We don't want to give you the false impression that ALL we did this past month was work our tails off and get caught in shit storms. We did work hard, but we also found time to explore and relax in the towns and neighborhoods near Marina Chiapas. We really really loved this place, even though it had its occasional less than awesome quirks.
Another photo essay for you dear friends!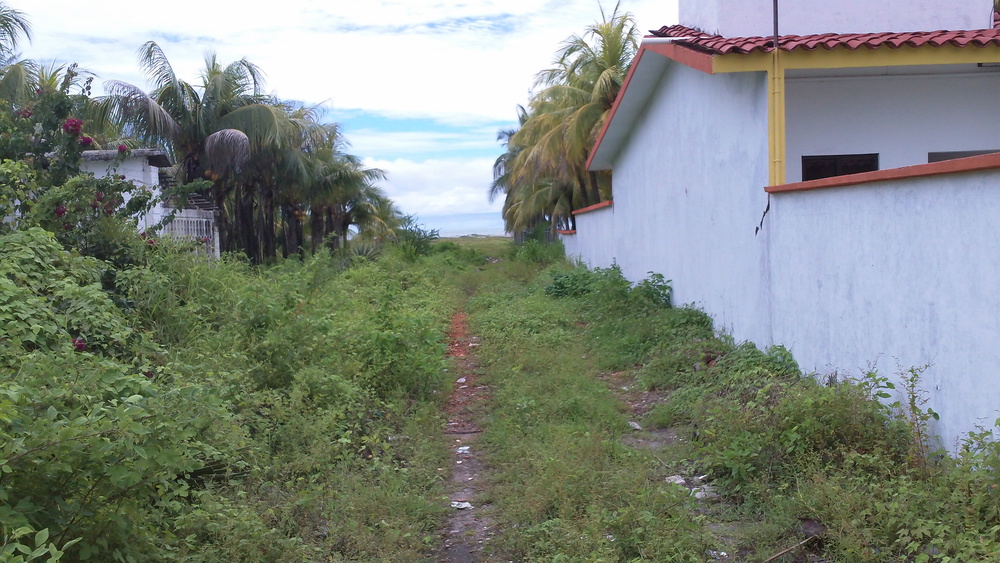 From Marina Chiapas we would ride our folding bikes the 3 miles or so to this unassuming path that led to "our" palapa on the beach.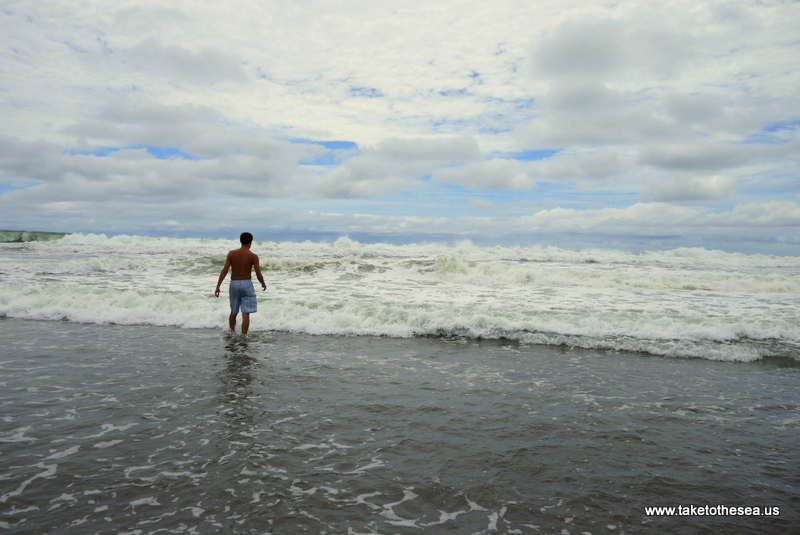 Warm ocean water makes this man SO happy.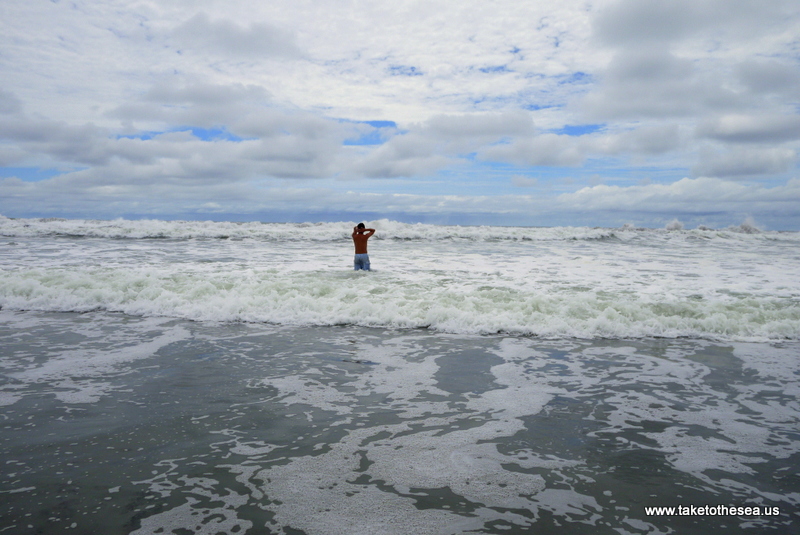 Playa Linda (translation: Pretty Beach) is beautiful in its own right…aside from the rivulets of trash and the sometimes overly aggressive surf that would have you cleaning sand out of your secret spots for days at a time. The baby snatching surf kept most people away, meaning we were alone on this entire expanse of beach on most days. We loved it.
Little Jeff, BIG ocean.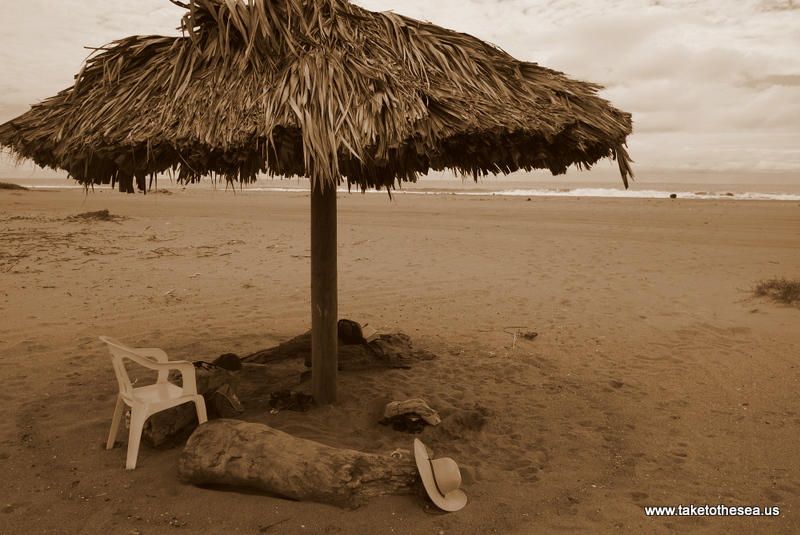 The abandoned little palapa that provided refuge in the hot Mexican sun. Over time someone donated a three legged plastic chair, which we enjoyed thoroughly.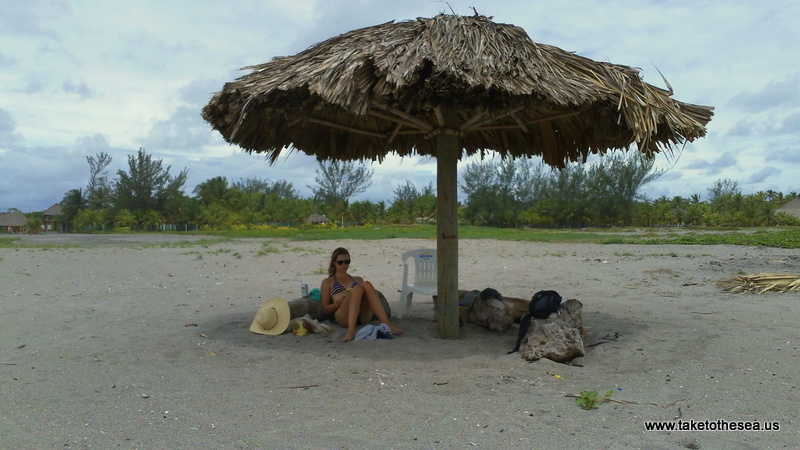 We brought a six pack of Modelo and our books. Read, drink, rest, swim, repeat.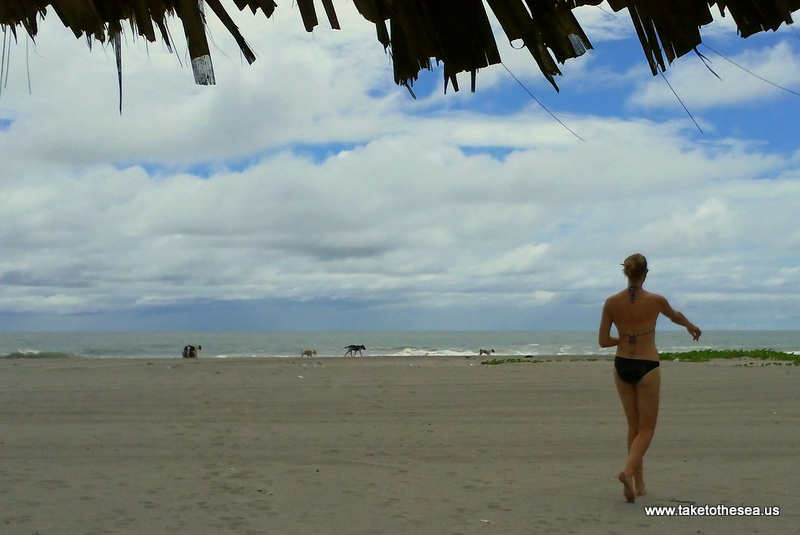 We also usually brought dog treats to the beach for all the stray, skinny dogs. You can see the pack of stray dogs in the distance. They were absolutely terrified of us. As I walked closer, they increased their gait. When I threw a bone in their direction, they booked it. It's a very very different world for dogs down here.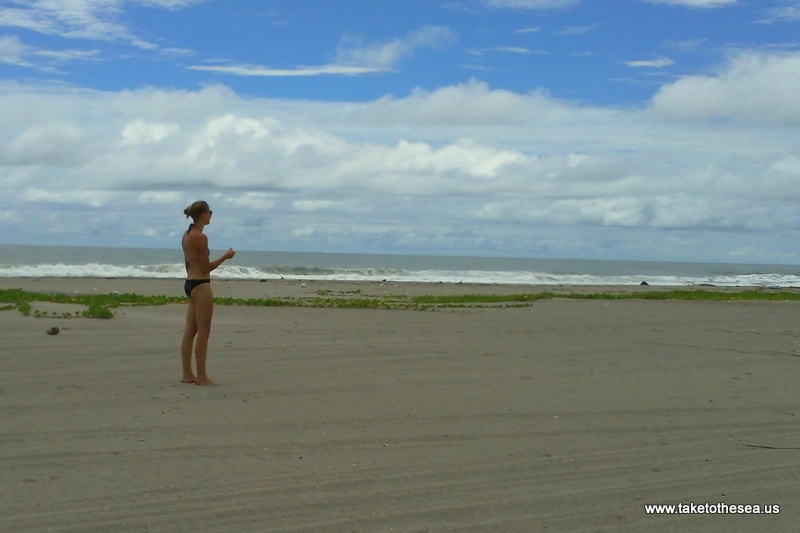 "Really, you don't want my bone?  Let me FEED you! I'm nice, I swear!"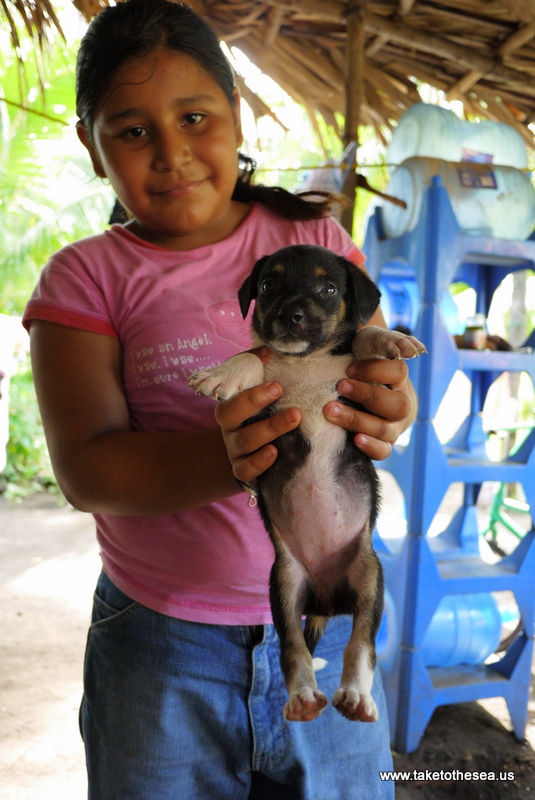 We got our puppy fix on! This is our friend Jacquelyn…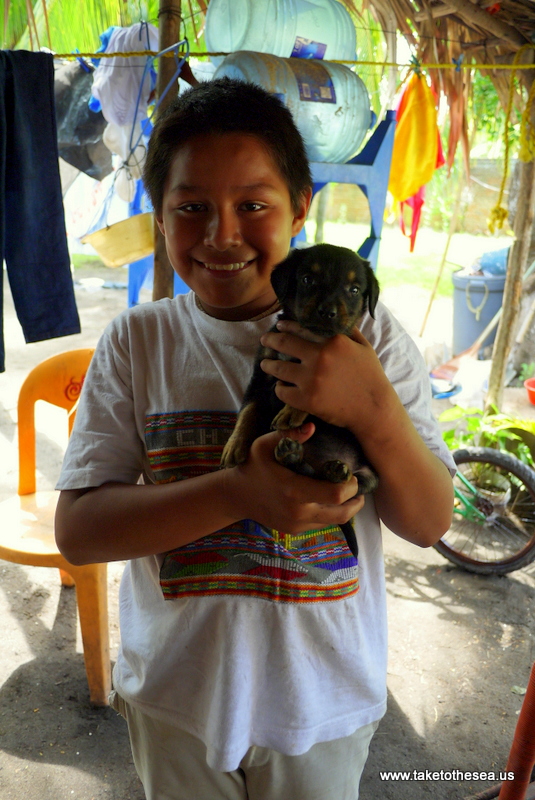 and her brother Armando, and their adorable puppies. Their mom, Mary, kept trying to convince us to take one of them home. They were ridiculously cute, but I think Tack would have mutinied…or maybe he would have been grateful for the company. We will never know.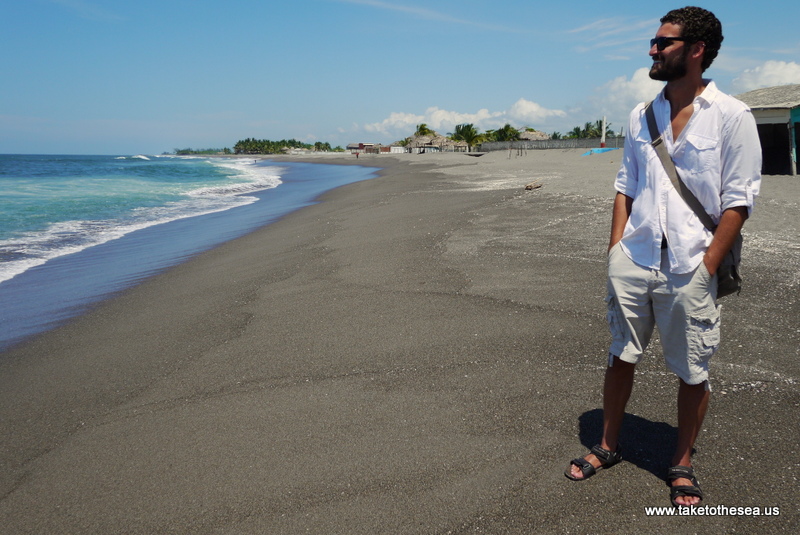 We found more beaches to wander around on. This is the beach on the Northeast side of Puerto Madero.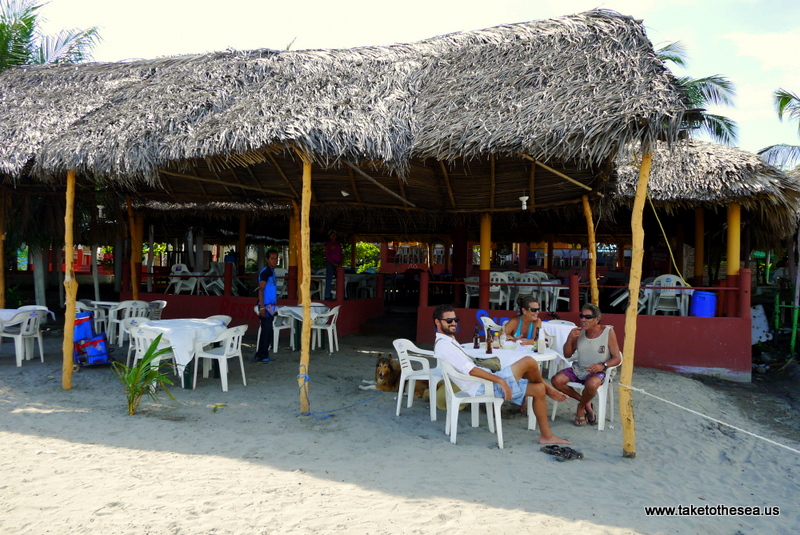 Enjoying cold beverages with our friends from SV Moondance at La Sirena near the jetties in Puerto Madero. We miss you guys!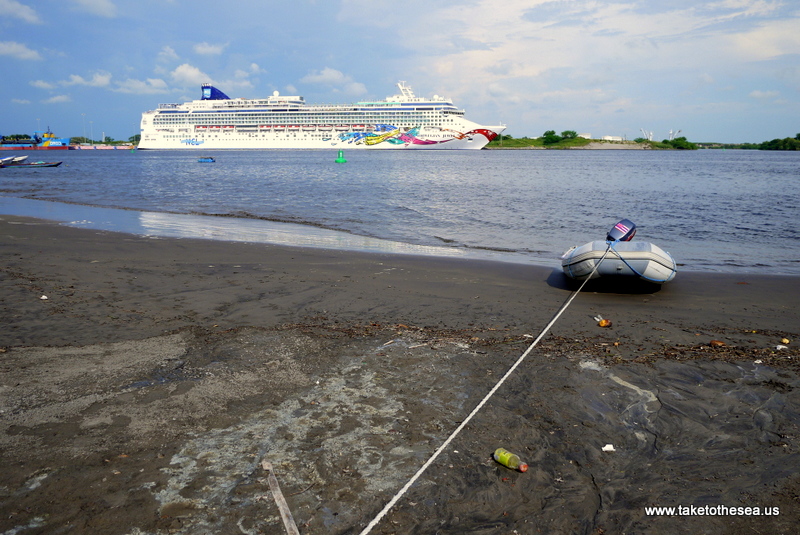 Cruise ships started arriving on a semi-regular basis. More gringos everywhere! Our mode of transportation is a bit less…gigantic.
So long, Chiapas! You will be missed! We'll send a report with pictures from Bahia del Sol ounce we get all caught up.