Jeff: We got up at 7am like most days and I got started on the coffee. While I was down below I heard Harmony from out on the dock where she'd gone to check on her dried fruit, "Babe, Tack is in the water." What? When? What? Harmony (said at the time): At first I thought he was an otter and I was like, "What's an otter doing here?" But then I realized that it wasn't an otter, because it didn't look like he was having any fun."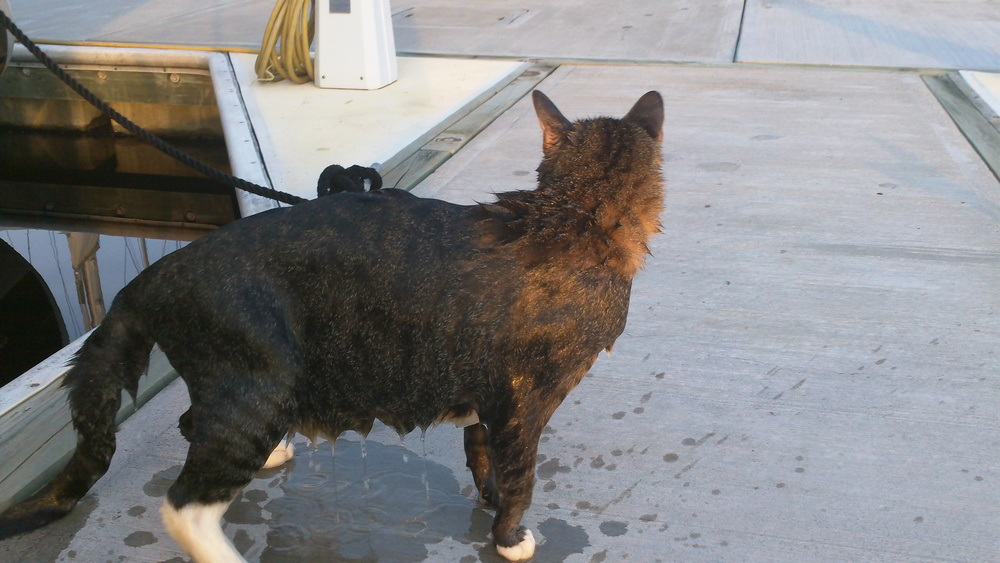 We tried to coax Tack to swim to the closest dock finger where he could climb or we could scoop him up. He would get close, then turn away and keep swimming for the next finger. We're not sure why he kept swimming away, but I will never forget the hilarious and pathetic mrgleaorwgh Tack gargled as he swam away. Finally Harmony grabbed the fish net and deposited him, dazed and pissed, on the dock.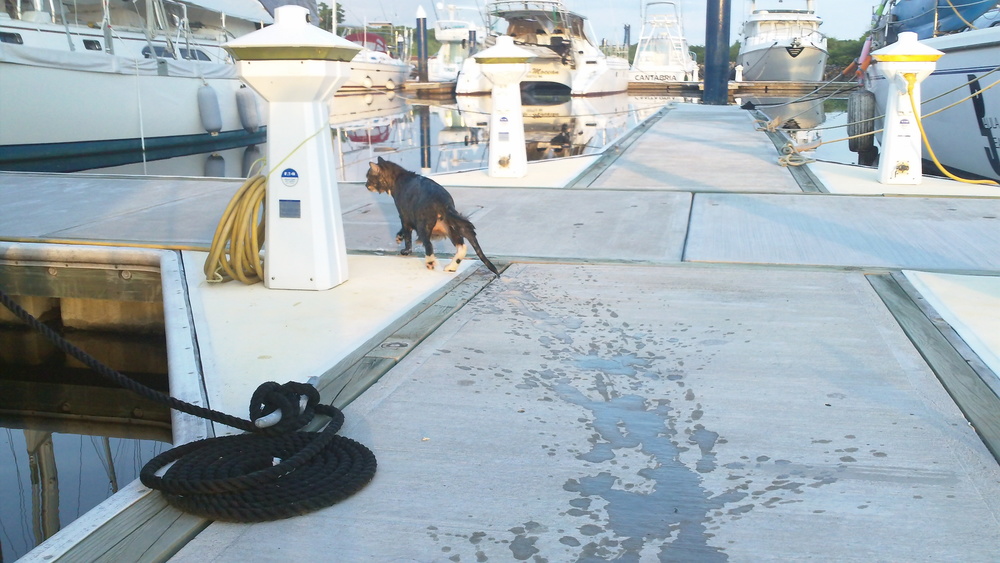 "Screw you guys. I'm out of here."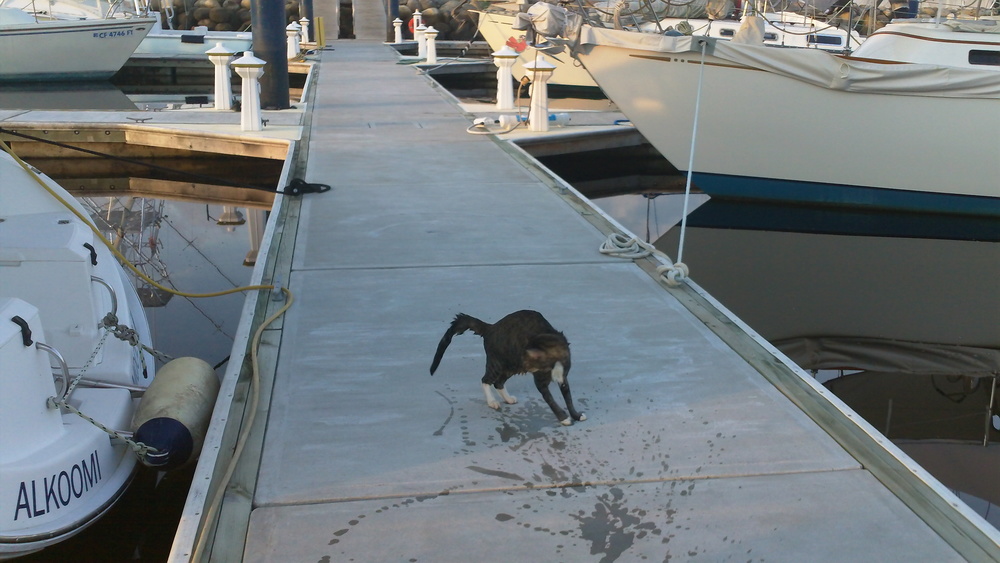 "What the hell is that? Is that me?"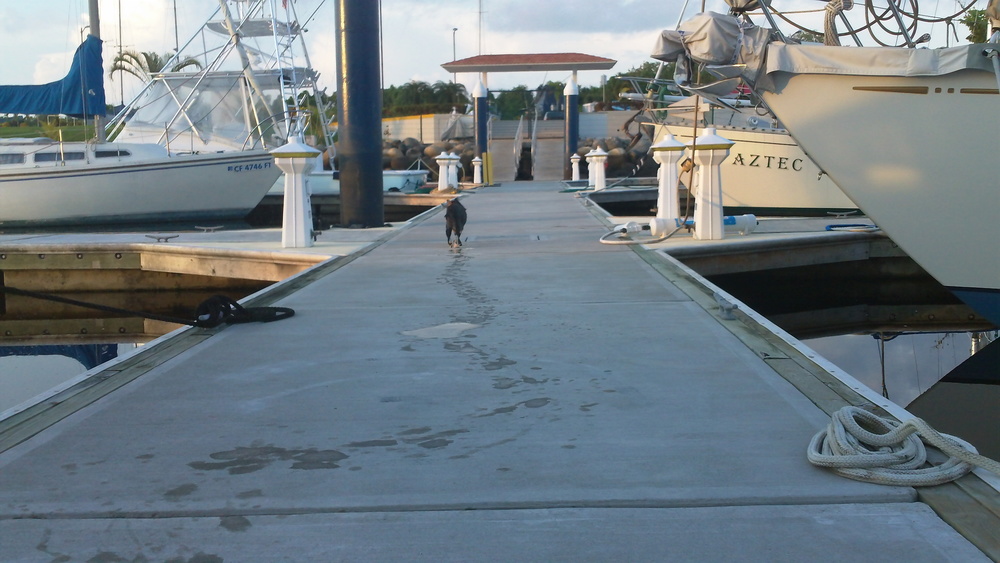 He made a dizzy beeline for dry land. No amount of calling would divert him.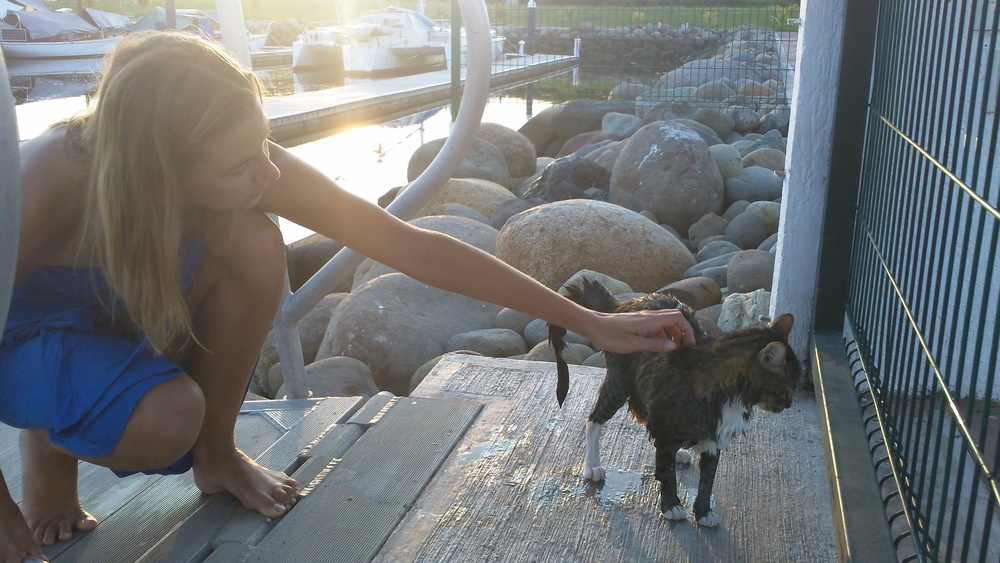 "I never wanted you to see me like this. How can you be petting me right now? Do you think that increases my feeling of comfort?"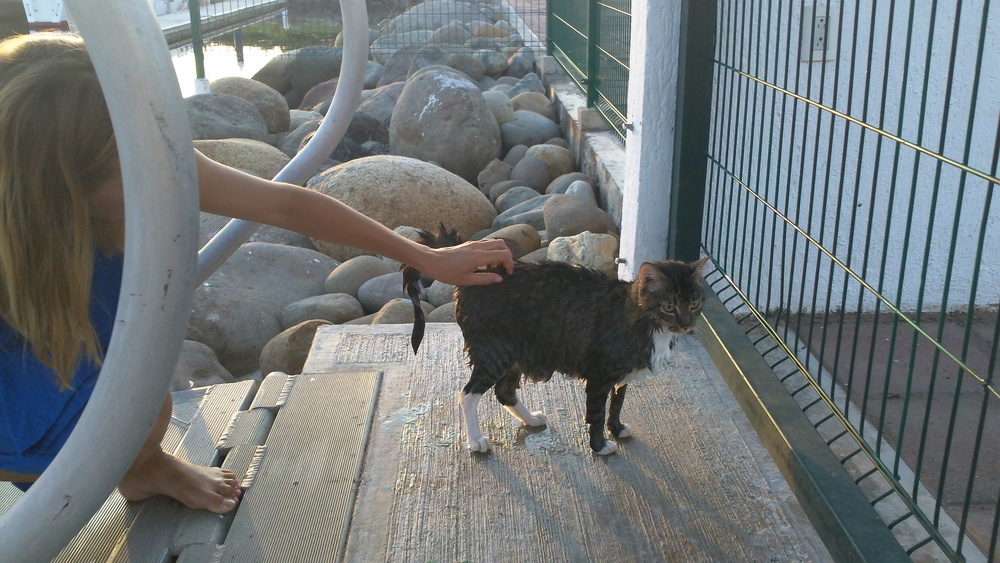 Look at his eyes. We need a second opinion. Does that look like murder?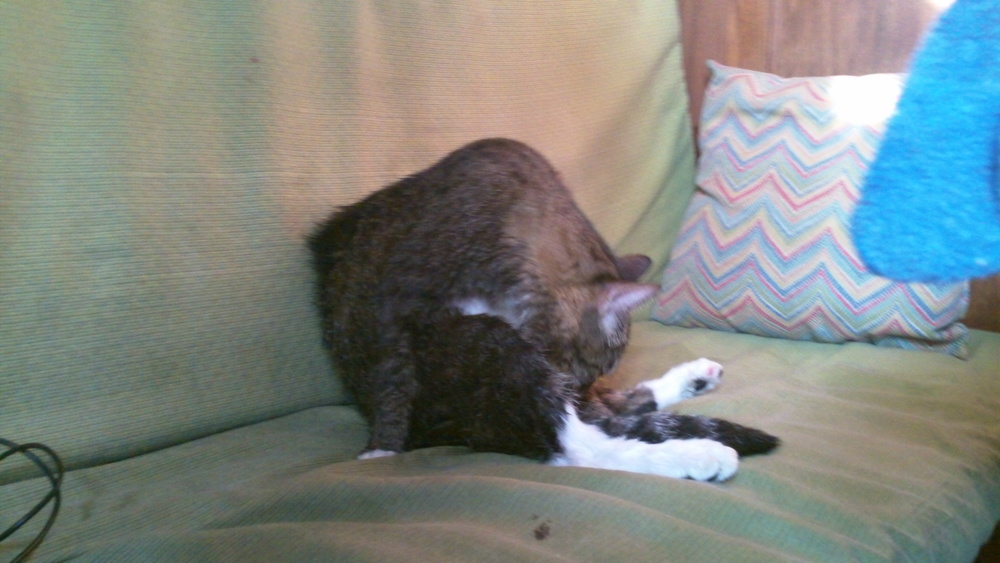 After we carried him back to the boat and dried him off as much as we could, Tack consoled himself the best way he knew how. It's disturbing to think of all the dirty, salty marina water he drank today.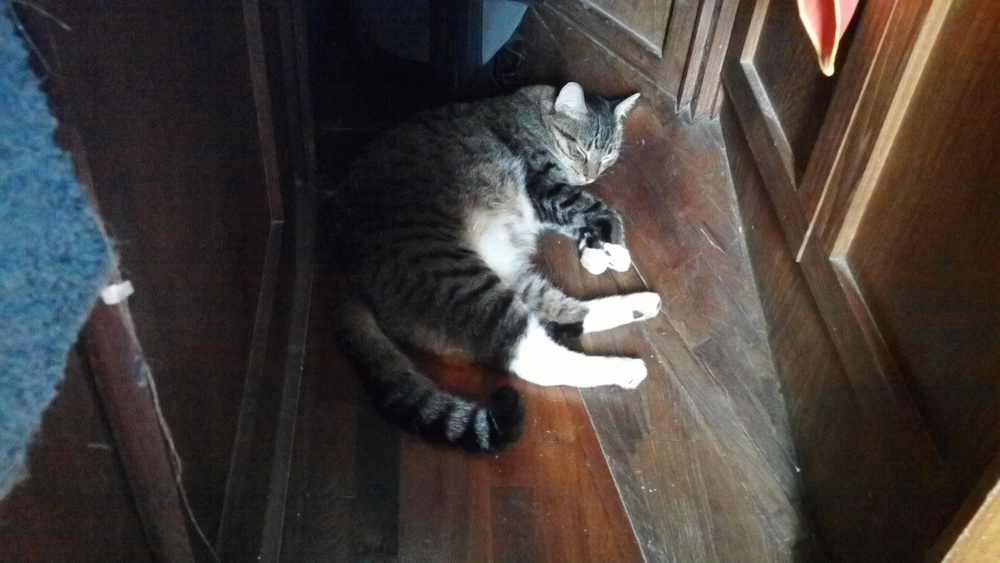 Everything back to normal. Here is Tack later in the day hiding from the heat and probably wishing for a nice cool swim.  — And the award for worst cat owners goes to….  We don't actually know how long Tack was in the water before Harmony noticed him. It could have been minutes, it could have been an hour. He looked totally exhausted by the time we finally fished him out of the water. Guess it's time to add another item to the project list: a new cat climbing apparatus to dangle off the side of the boat.